Special Educational Needs and Disabilities (SEND)
Welcome to our SEND information page which is provided against the background of the Norfolk Local Offer for pupils with Special Educational Needs Disability (SEND). All governing bodies of maintained schools and maintained nursery schools and the proprietors of academy schools have a legal duty to publish information on their website about the implementation of the governing body's policy for pupils with SEND. The information published must be updated annually. The required information is set out in the Department for Education's SEND regulations and code of practice, in the 'files' section, below.
If you have specific questions about the Norfolk Local Offer, or would just like more information, please look at the SEND pages of the Norfolk Schools website, where the LA's local offer is published.
At Ormiston Cliff Park Primary Academy, the first point of contact if you have concerns about your child's progress is their class teacher, who will refer to other members of staff if necessary.
SEND Co-ordinator: Mrs J Upton
If you would like to contact the SENCo please telephone the school office on 01493 661523 or email Mrs J Upton at [email protected]
To view our full SEND report, SEND policy, and more, please see the 'files' section below.
Click below to view a SEND support booklet: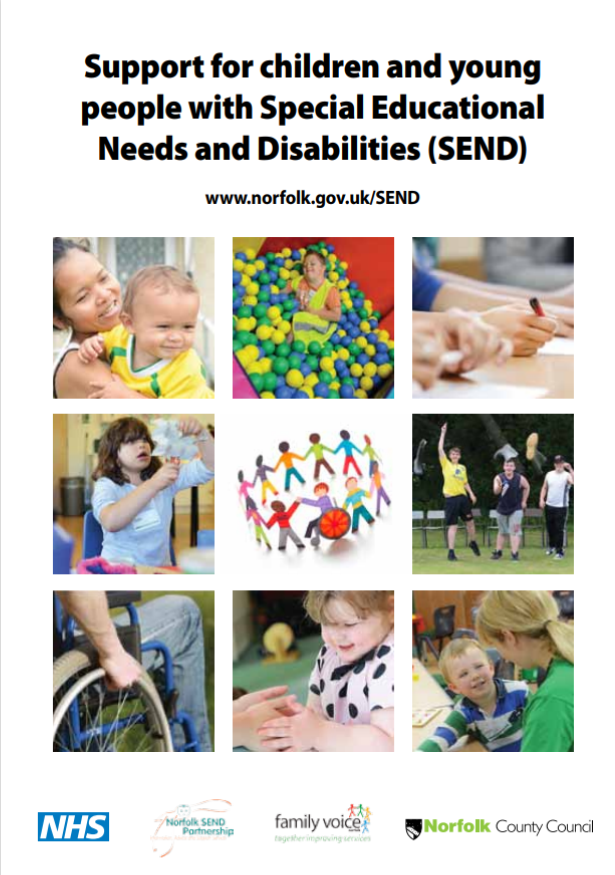 Useful links